International transport
POLAND AND EUROPE
Transportation of construction materials to every location on the continent. HDS international transport safely and securely.
Freight Forwarding, Szczecin
JUST IN TIME
Save time and money thanks to the unique instant transport service, at the exact time! Simply just in time.
Container transport
MODERN FLEET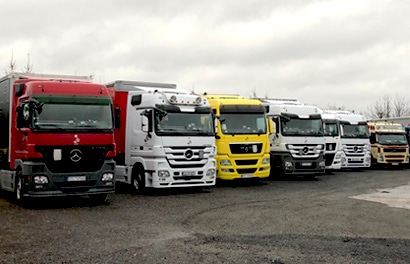 Fully equipped vehicles for transport services at any time! We transport materials and structures, e.g. steel, wooden
FREIGHT FORWARDING SPECIALISTS
Your goods in good hands!
Professional security
We especially specialize in transporting construction materials. We know how to pack them so that they reach their destination safely.

Loading and unloading
Our vehicles are adapted to loading and unloading of construction materials of almost all types (except liquid) – after all, it is HDS transport!

A set of customs documents
We deal with all logistics, no matter what borders in Europe we cross. International transport from Szczecin is our specialty.

Safe international transport
Logistics is our specialty, and we know European roads like the back of our hand! Exemplary organization and timeliness – for several years now, out of concern for your interest.
Licensed Carrier
MTX – transport and freight forwarding, Szczecin
Transport with us is the easiest way for your goods to reach their destination. On time, to the final destination, without stress and unnecessary problems.
As a licensed carrier, we offer a full range of transport services throughout Europe. Over the years of business, after covering hundreds of thousands of kilometers and resolving numerous logistical difficulties, our Szczecin company has earned a reputation as a reliable carrier.
You can trust us. We are worth it!
International transport – Szczecin – all of Europa!
Complex transport
Choose MTX = freight forwarding without problems


It is our task to ensure that a specific amount of a given product reaches your customer or contractor. We plan the use of the right vehicles – our fleet will meet really difficult challenges, we coordinate the work of drivers and prepare documents. During the whole transport we have constant communication with drivers and we always know at what stage of the journey the transport is.


HDS transport is our specialty. From or to Szczecin, all over Europe. We transport almost all types of construction materials – those on pallets, in containers, loose (such as aggregates) or structures – steel and wooden. We don't have tanks, that's why we do not transport liquid products.
Our services do not only include transport, but transport with loading and unloading, as befits professional HDS transport.



We approach each order individually. When necessary – we provide storage services, because it often allows our customers to avoid problems with a large amount of goods. Our transports are insured and our drivers drive safely. But always arrive on time!
We guarantee efficient implementation, timely delivery of the goods entrusted to us and comprehensive logistics services.